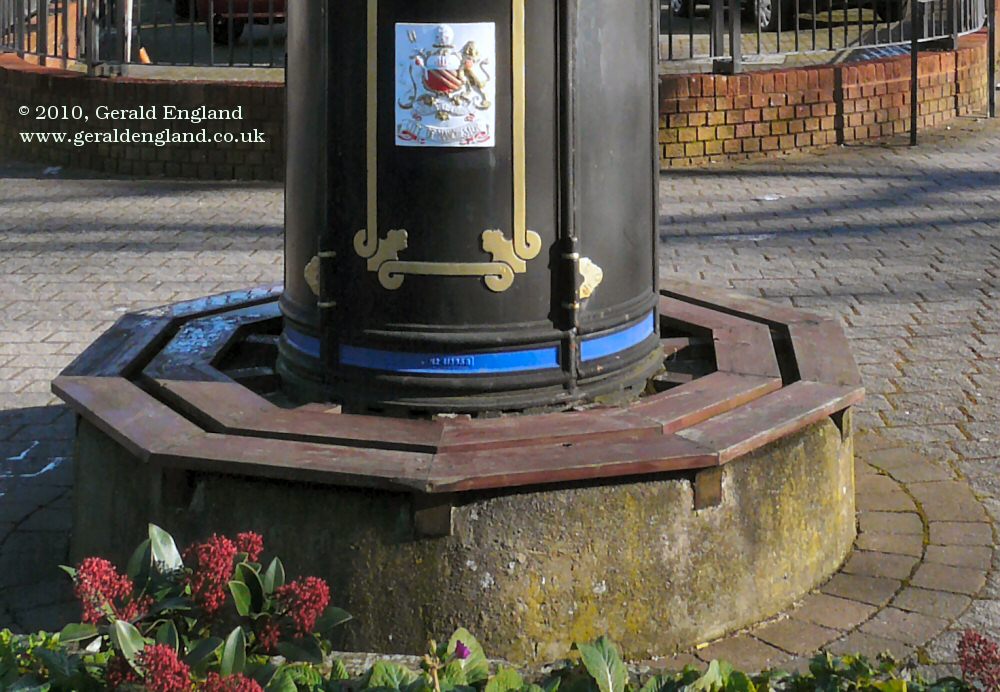 This week's bench is a circular bench wrapped around the concrete base of a transformer pillar built about 1900.
It stands behind the
Audenshaw Trough
on the junction of Manchester Road and Audenshaw Road. It is of cast iron and consists of a circular pillar on a 20th century concrete base topped by a street lamp. The face is split vertically into panels and horizontally into three stages. On the front it bears the Manchester coat-of-arms and a plate records the maker: the British Electric Transformer Company. Another plate records the restoration by Norweb in 1983. Enriched cast iron panels are on the top stage. The conical top is above a bead and reel band. The structure is topped by a hexagonal lamp on a decorative spindle. At one time it had three lamps which used to the light the way for trams.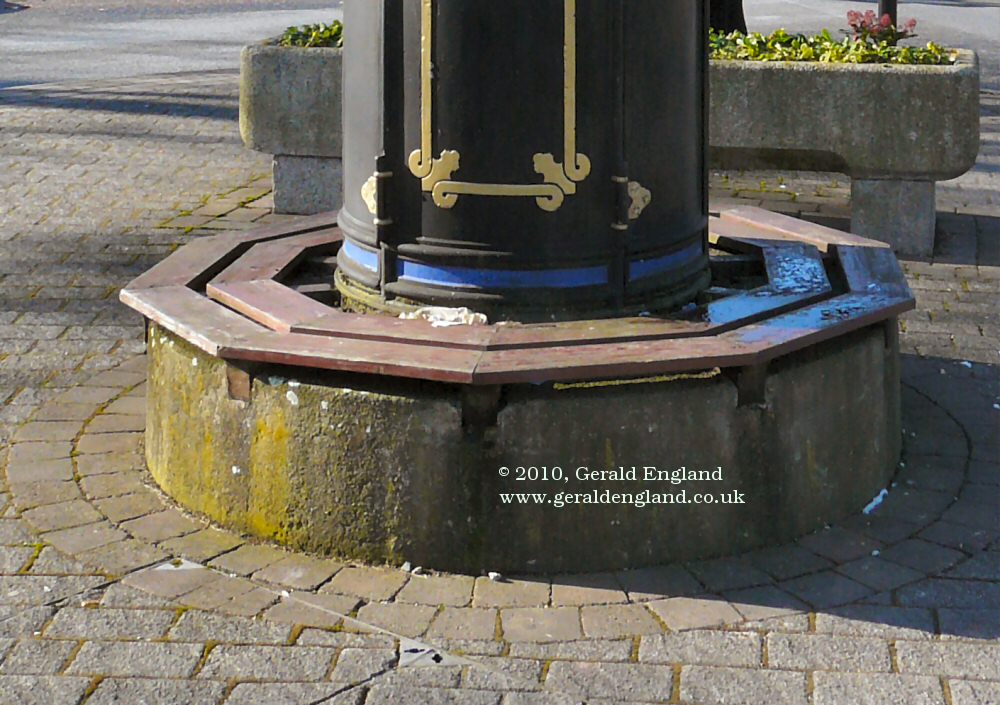 You can see the full pillar in all its glory on
sithenah
, or in the opposite direction on
Geograph
.
My favourite benches discovered recently include Mo's lichen-covered seat in
London
, Aileni's at
Newport Beach
, Kitty's in
Prospect Park
and Aonghais's in
Brooklyn
.